Activities and Ceremonies
This year's University Ceremony will take place on Monday, June 13, 2022, at 9:00 a.m. at Autzen Stadium. It will feature a university-wide celebration to honor all graduating Ducks from the classes of 2020, 2021, and 2022 at the end of spring term. The event is in addition to department ceremonies throughout the weekend.
The University of Oregon hosts more than 30 school, college, and department ceremonies, sharing the commencement celebrations with more than 5,000 graduates and 30,000 guests in any given year. These ceremonies usually occur following the last day of spring classes through the university-wide celebration on Monday.
Formerly, the institution hosted a summer commencement ceremony. Students graduating in summer or fall may participate and walk in spring term ceremonies. 
University Ceremony
The University Ceremony celebrates the accomplishments of all of our graduates with a great deal of excitement, student speakers, and a keynote address in preparation for the provost conferring the degrees to the graduating class. Graduates are encouraged to get creative and decorate their grad caps and regalia. Graduates who are planning to attend the main University Ceremony will be asked to RSVP.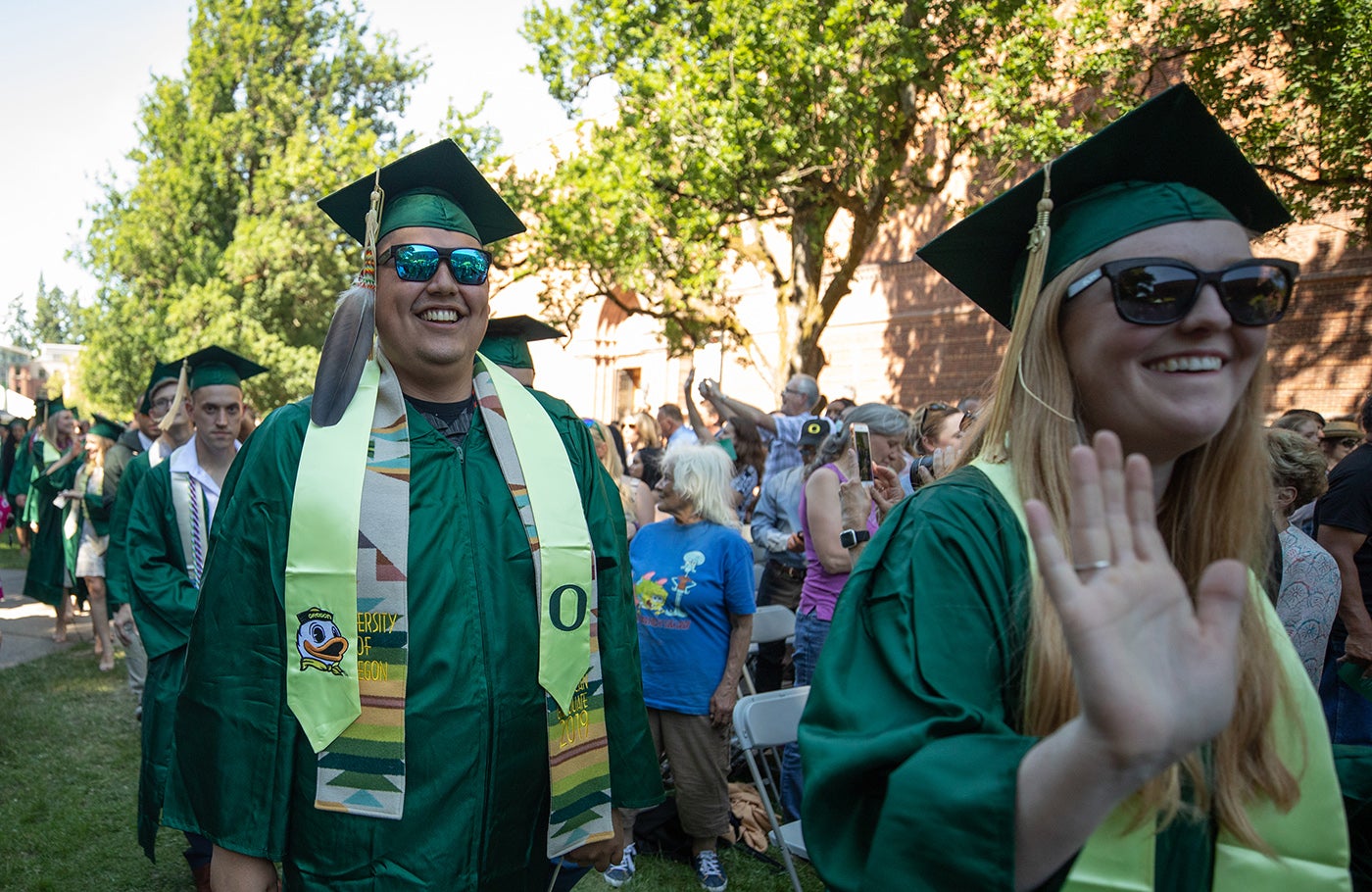 Department Ceremonies
With more than 30 school, college, and department ceremonies, graduates celebrate this day alongside their peers. Department and program faculty are present to recognize the graduates as they receive a diploma cover and "turn their tassel" to mark the transition from student to graduate. These ceremonies typically last around 90 minutes. Each school, college, or department plans its own ceremony. As these ceremony times, dates, and locations are finalized they will appear in this list. Please contact your department directly if you have any specific questions regarding these ceremonies.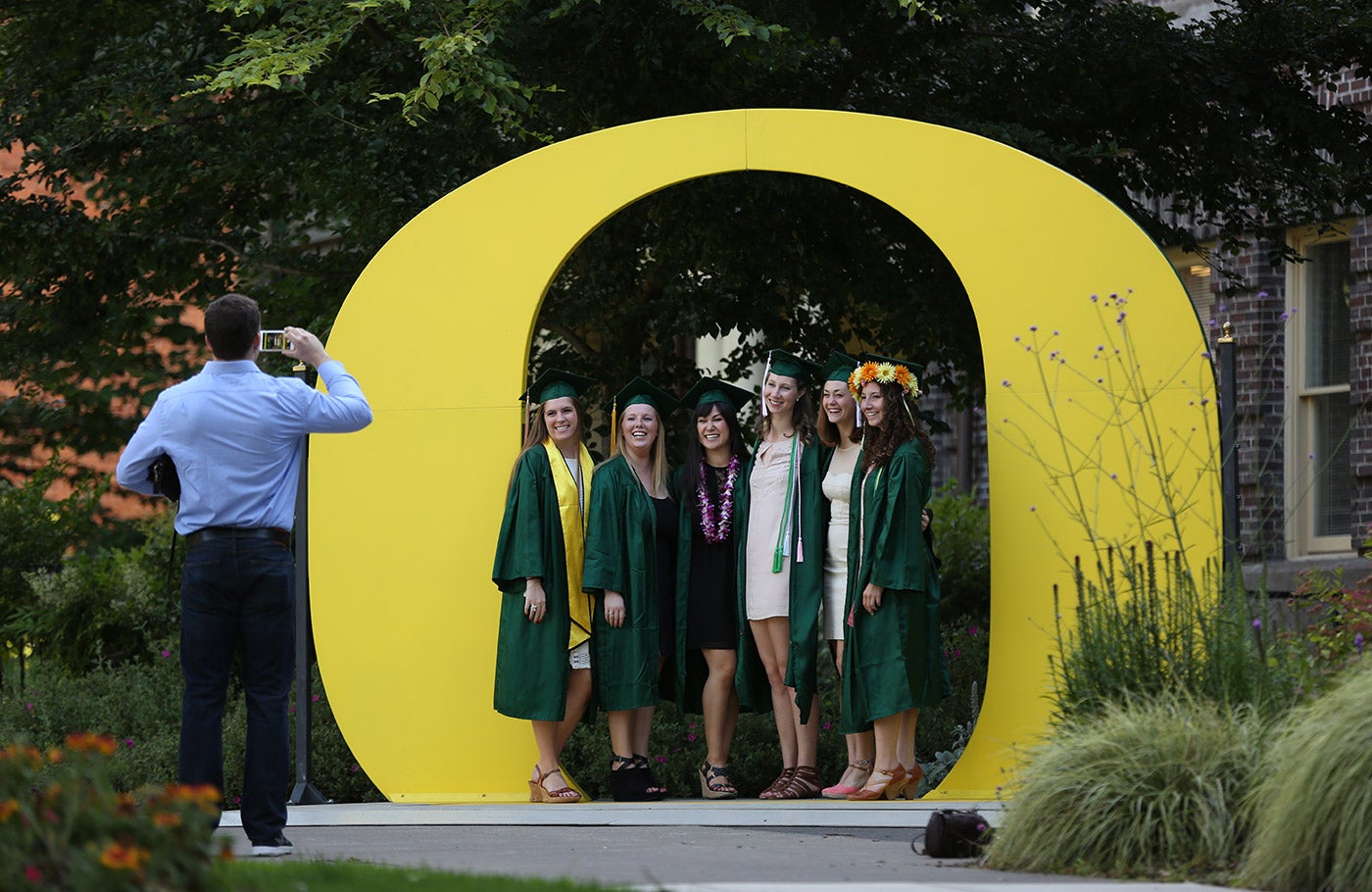 GradFest
In between ceremonies, join the campus community in celebrating commencement at the Erb Memorial Union (EMU). Graduates and their families can head to the EMU Green on Commencement Day to enjoy complimentary snacks and refreshments. GradFest activities will include photo opportunities with the large green and yellow "O" and lawn games. The EMU also includes places to sit and relax and expanded food service venues.
Staff from the University of Oregon Alumni Association will be onsite at the EMU to welcome our graduates and families to campus. Stop by to say hello and learn more about the benefits of becoming a UO alumni member.
All university museums and classroom buildings will also be open for you to enjoy during commencement. Join your graduate in taking a final look at their home as a Duck and enjoy our beautiful campus!